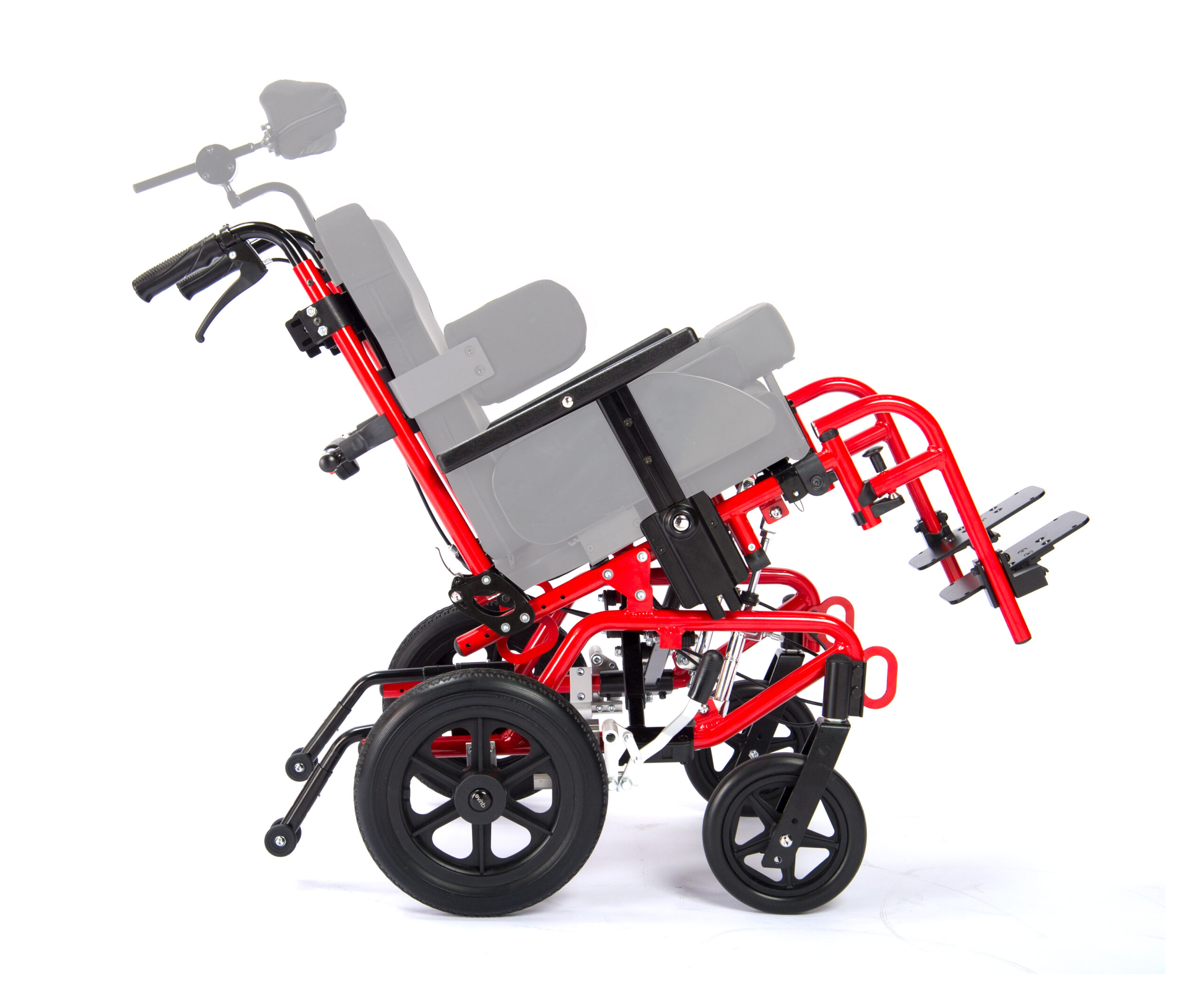 For children and young adults in need of minimal to moderate support, The Growable Kanga 2G wheelchair offers tilt-in-space adjustability to maintain a proper sitting posture. The Kanga 2G Pediatric wheelchair grows from 10" to 14" width and offers 45° of tilt for pressure relief and gravity assisted positioning. Accommodates other manufacturer's seating.
Kanga Pediatric video
Check out more features of the
Kanga pediatric tilt in space mobility base.
Features
One-handed Tilt-in-Space (up to 45º)
One-handed Tilt-in-Space (up to 45º)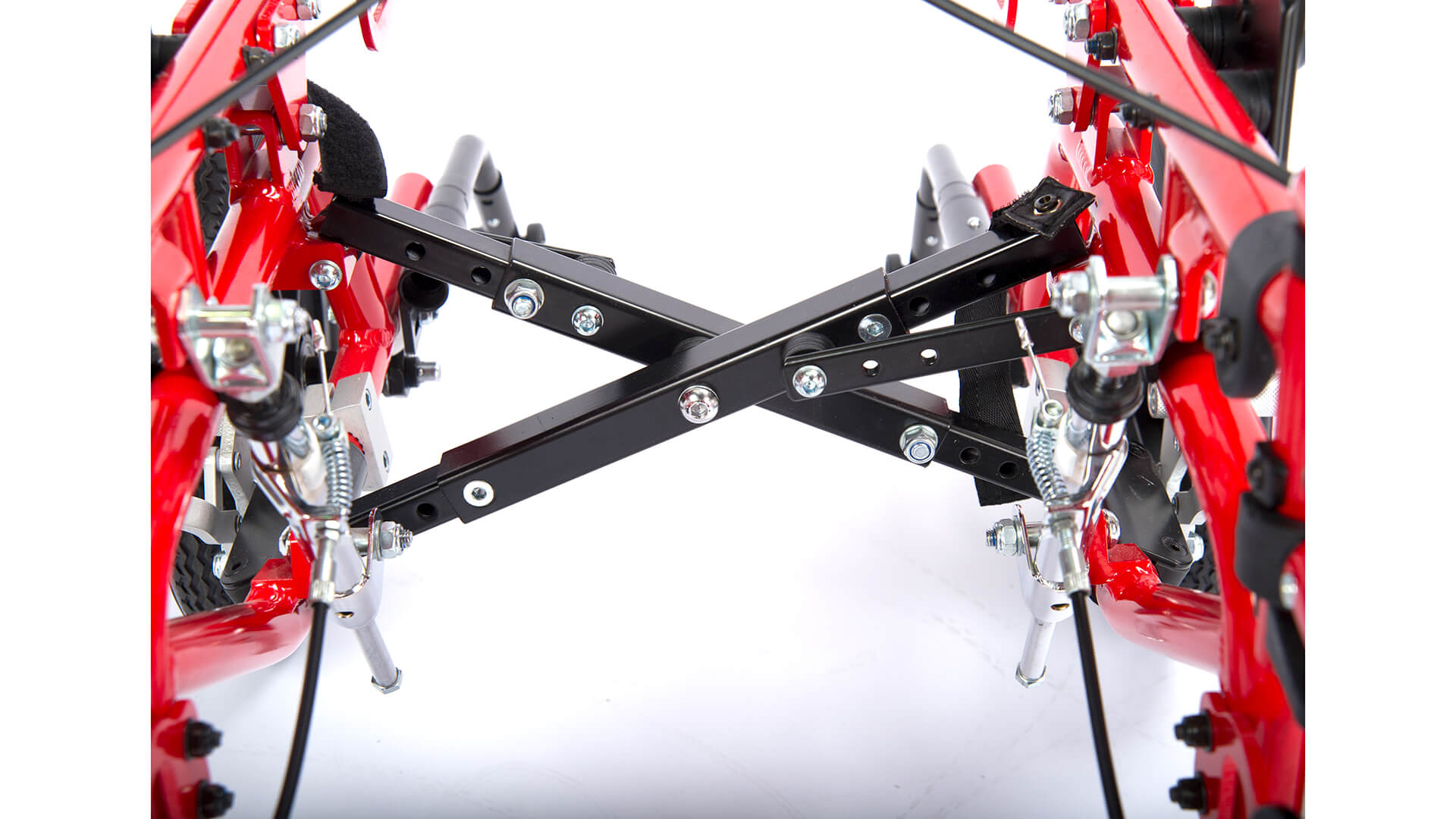 Width Adjustable Frame
Width adjustable frame to accommodate growth or to re-configure for multiple users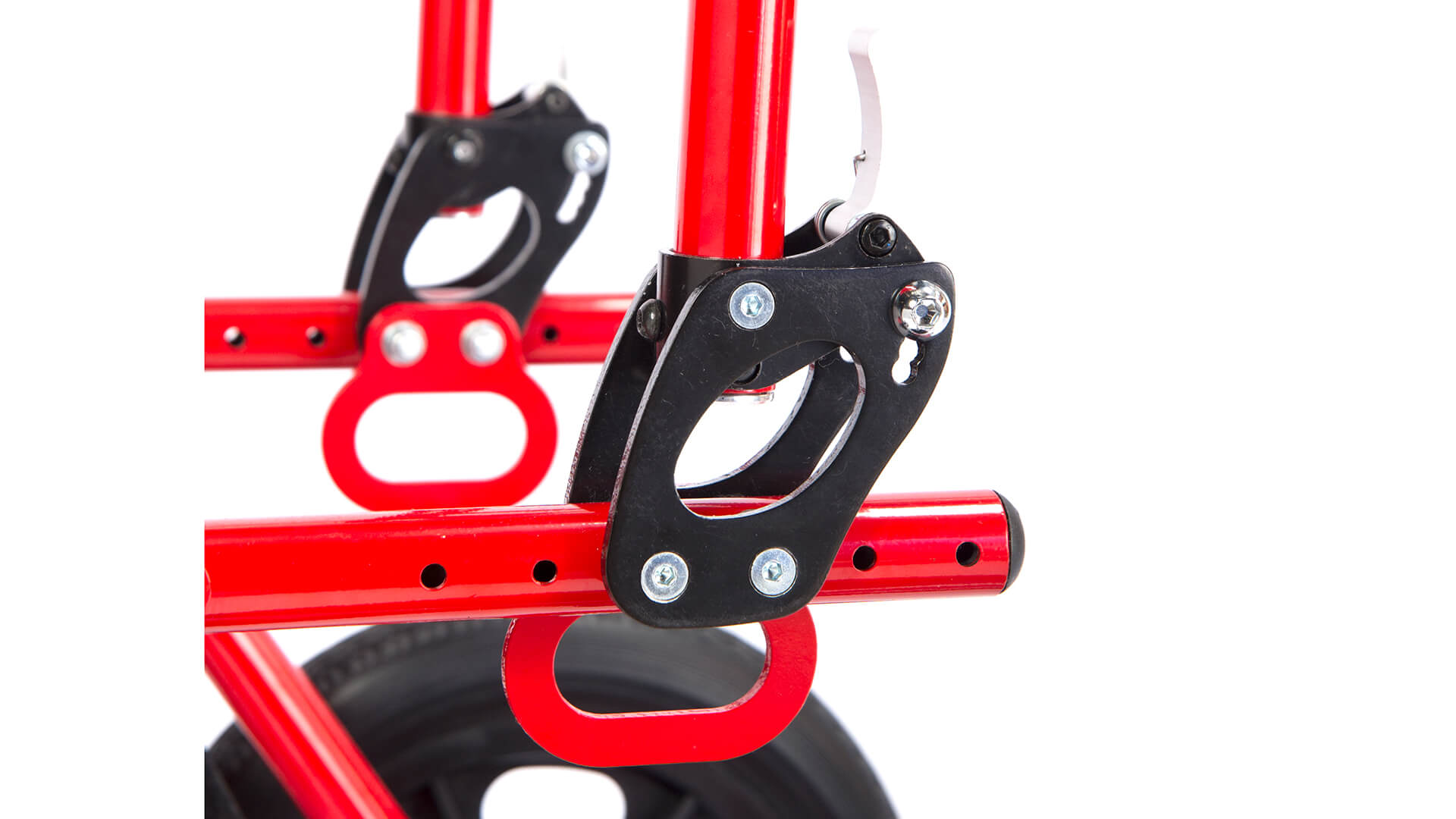 Depth-adjustable Frame
Depth adjustable back canes allow for growth adjustments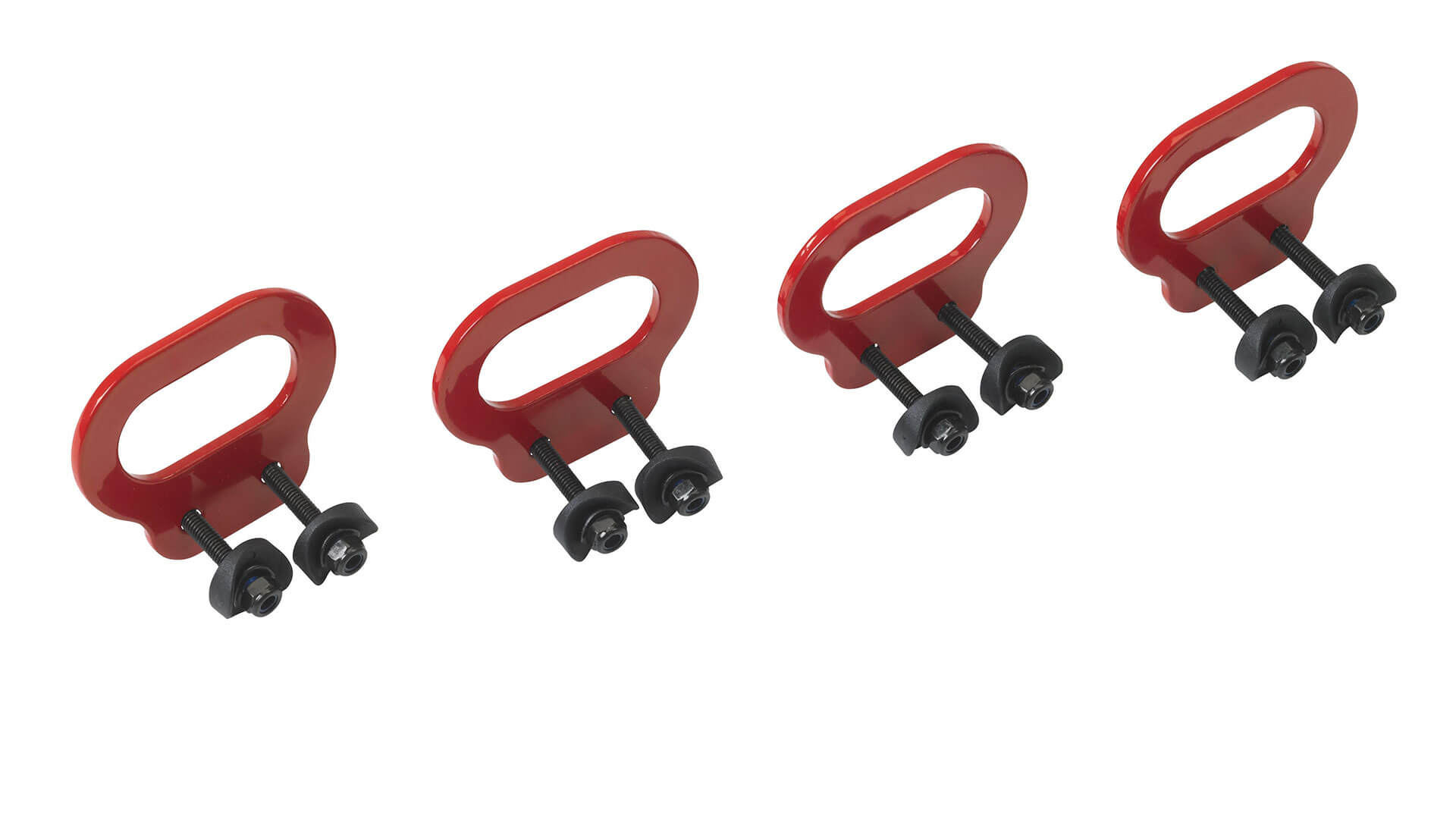 Standard Transit Tie Downs
To provide securement for safety in transit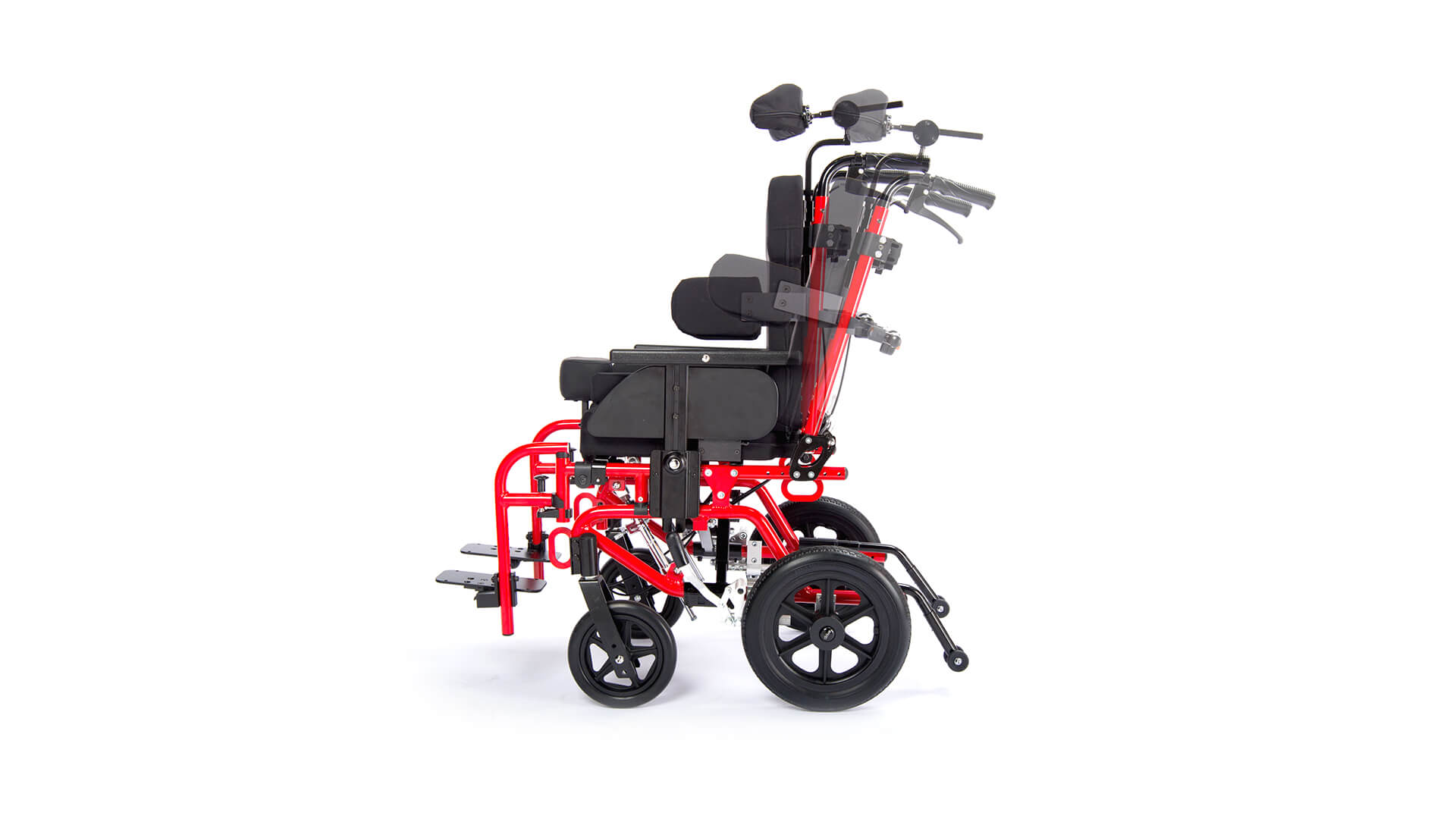 Adjustable Back Angle
Adjustable to meet the user's needs
Folding Frame
Folding frame and backrest minimizes size for transport
Sizing
| | KGP-8010-2GR | KGP-8012-2GR | KGP-8014-2GR |
| --- | --- | --- | --- |
| Weight Capacity | 200 lb | 200 lb | 200 lb |
| Seat Width | 10" | 12" | 14" |
| Seat Rail Depth | 15" - 19" | 15" - 19" | 15" - 19" |
| Seat Rail Height | 17" | 17" | 17" |
| Back Cane Height | 22" - 26" | 22" - 26" | 22" - 26" |
| Back Angle | 0° - 20° | 0° - 20° | 0° - 20° |
| Armrest Height | 5" - 9" | 5" - 9" | 5" - 9" |
| Tilt Angle | 0° - 45° | 0° - 45° | 0° - 45° |
| Front Caster | 8"Ø | 8"Ø | 8"Ø |
| Rear Wheel | 12"Ø | 12"Ø | 12"Ø |
| Overall Length | 30" | 30" | 30" |
| Overall Height | 38.5" - 42.5" | 38.5" - 42.5" | 38.5" - 42.5" |
| Overall Width | 20" | 22" | 22" |
| Folded Dimension | 29" x 26" x 10"H | 29" x 26" x 11"H | 29" x 26" x 12"H |
| Footrest Height | 8" - 14" | 8" - 14" | 8" - 14" |
| Footplate Size | 3.5" x 8" | 3.5" x 8" | 3.5" x 8" |
| Front Rigging Angle | 90° | 90° | 90° |
Accessories
Upper extremity support
12011-10 / 12011-12 / 12011-14: $430
Adjustable Angle Footplates
KGP-FR-AA: $205
Swingaway footrests with adjustable composite footplates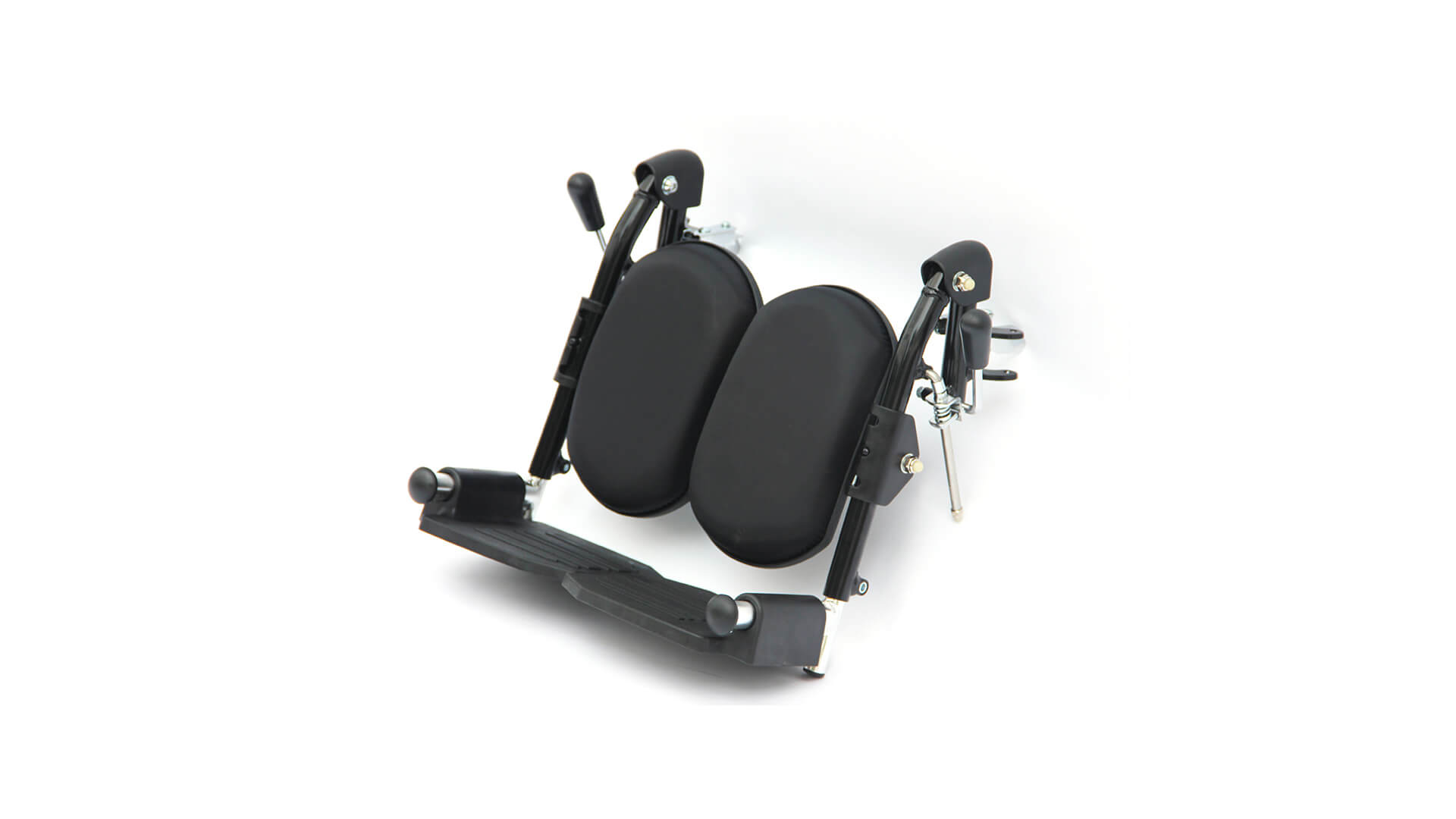 Elevating Leg Rests
KGP-ELR-2G: $235
Optional Elevating Leg rests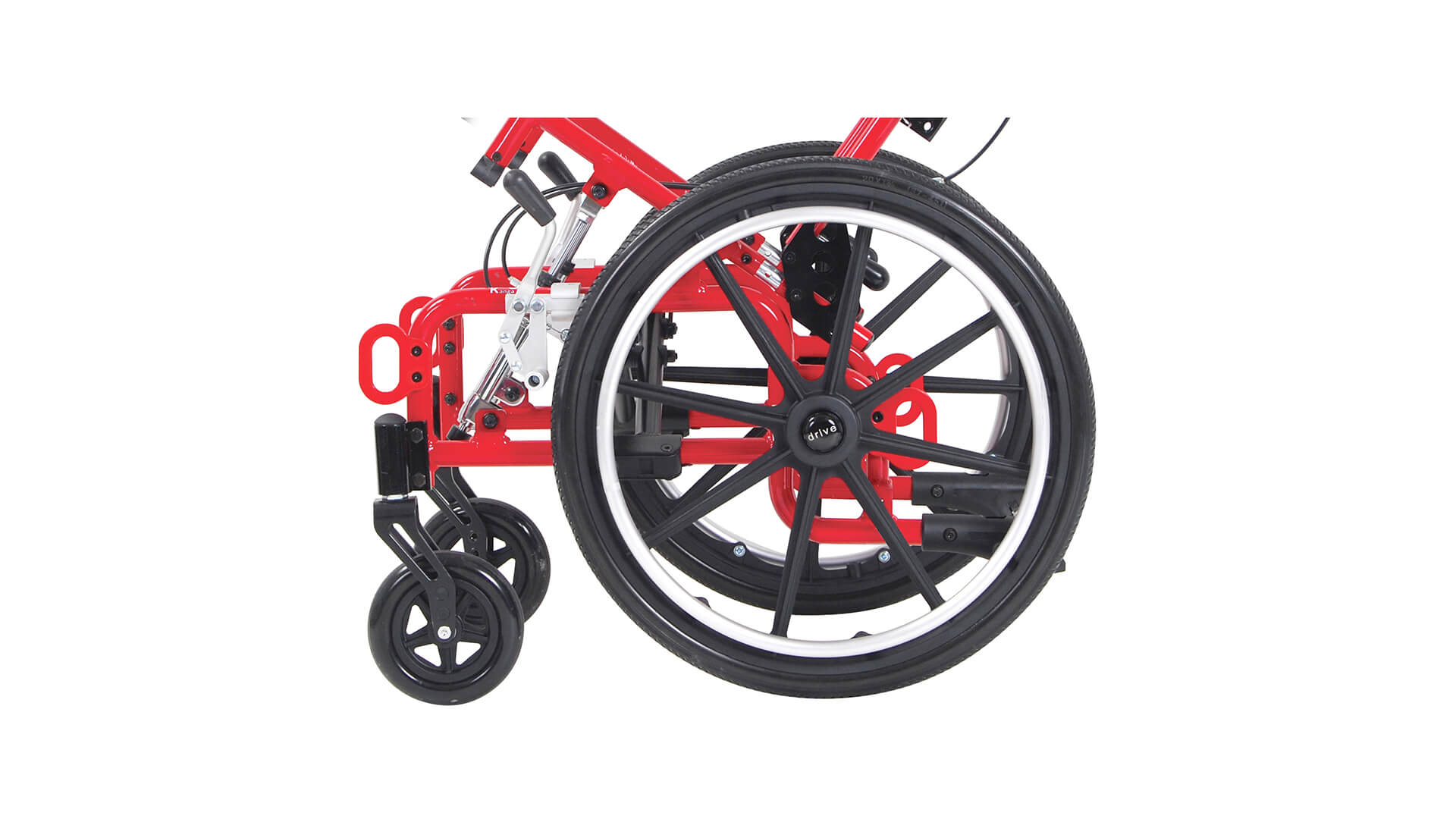 20" Rear Wheel Assembly
KG-RW20: $205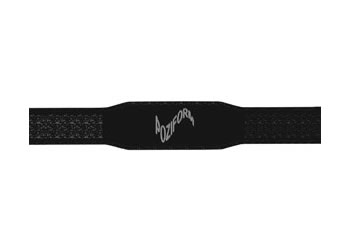 Calf Panel
PCP-280S / PCP-280-M / PCP-280L: $85-95
Soft padded nylon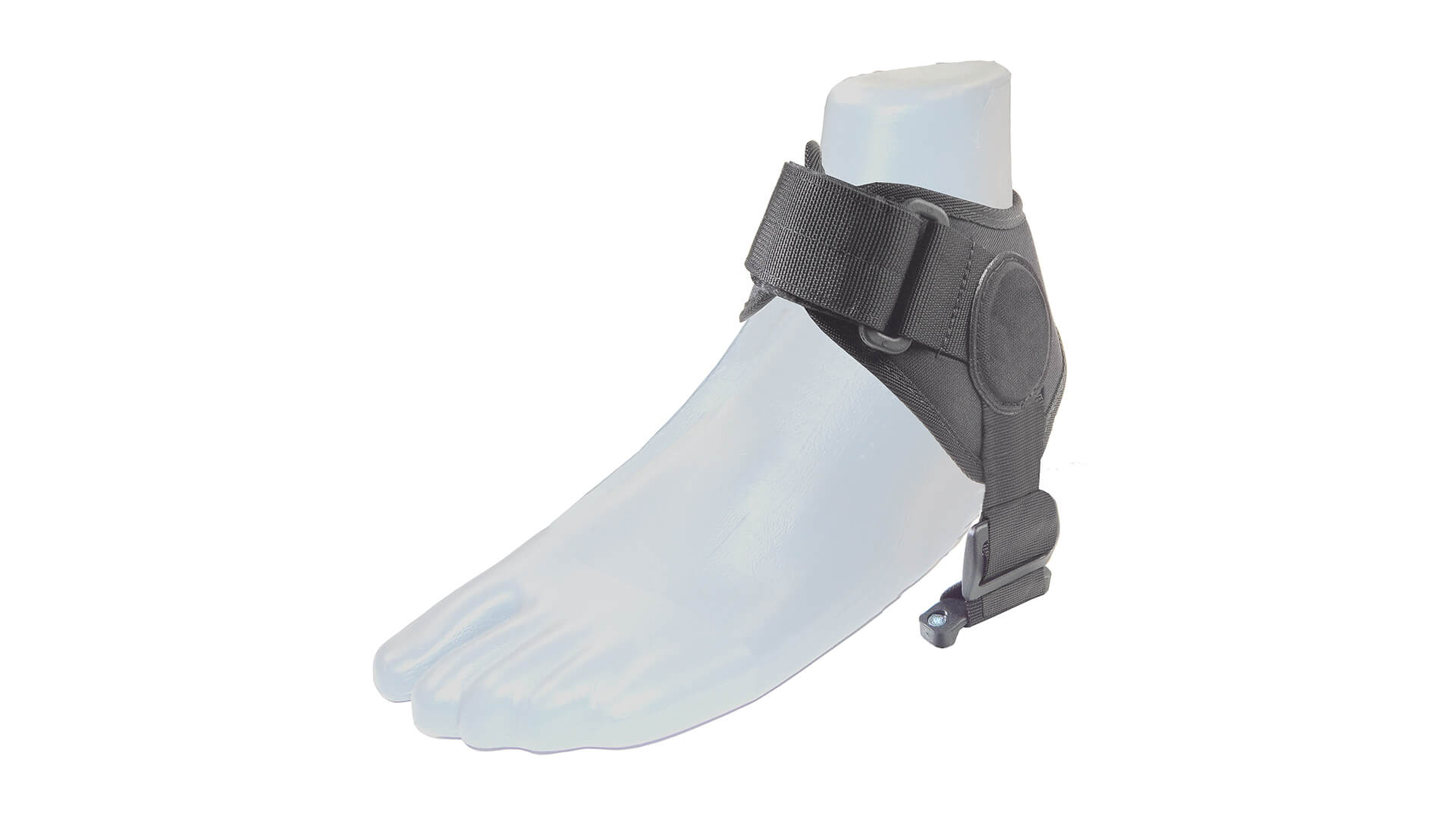 Ankle Positioners
PAP-100XS / PAP-200XS / PAP-100S / PAP-200S / PAP-100M / PAP-200M: $130-135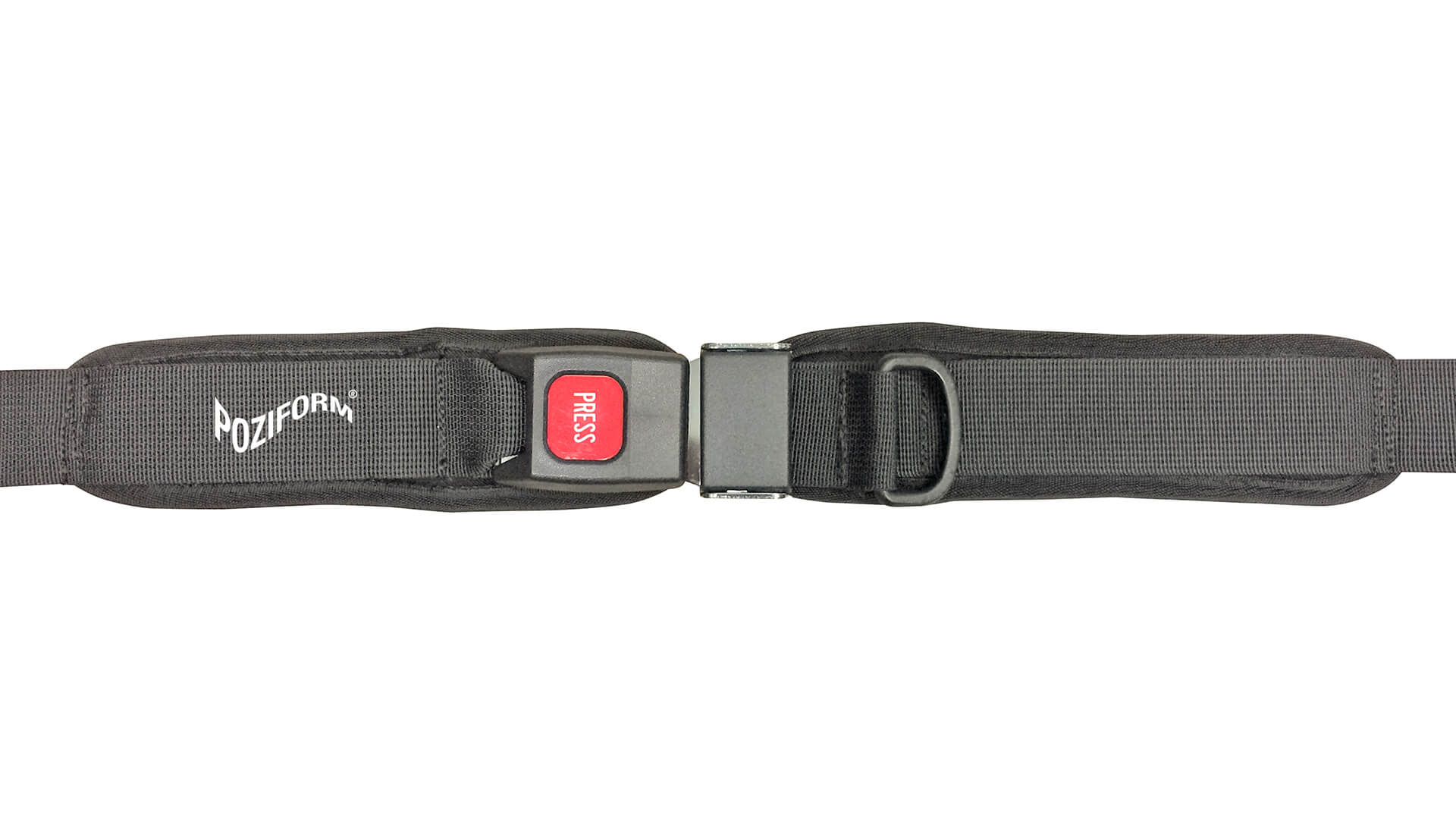 Pelvic Belt
PPB-100PBXS / PPB-100PBS / PPB-100PBM: $85
Padded, center pull, push button
Contoured Chest Harness
PCH-340XS / PCH-340S / PCH-340M: $145
Contoured chest harness with cam locks. Vinyl with push upper buckles and lower swivel buckles