Sprout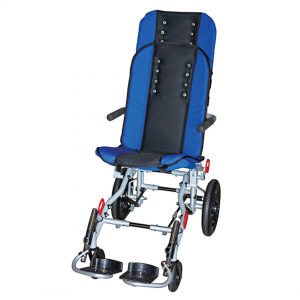 The Sprout is designed to offer a wheeled mobility option to parents or caregivers that are looking for a lightweight folding wheelchair that adopts design elements of a traditional stroller.
Our lightweight 30-Degree wheelchair, the Sprout has a adjustable frame that grows with the child or young adult making it unique in the marketplace, offers a large variety of positioning options for those in need, while also providing a great safety benefit as evidenced by its certification for passing all WC19 safety standards.
Whether folding the Sprout up to take in the car for a family outing to the park, or placing it on a school bus to transport your child to school, the Sprout is a great travel companion.
COMING SOON!